Our partner schools in Tokyo
Shinjuku Japanese Language Institute
Shinjuku Japanese Language Institute (SNG stands for Shinjuku Nihongo Gakko in Japanese) is an educational foundation authorized by the Ministry of Education and the Tokyo Metropolitan Government. 
This institute offers Japanese language courses to over 500 students coming from more than 50 countries around the world.
Students have benefited from the teaching expertise of SNG for the last 40 years. This school is ideally located in the student district of Takadanobaba, the student area Tokyo.
Kai Japanese Language School
KAI, founded in 1987, is located in Shinjuku, Tokyo.

It's very convenient since there are a lot of restaurants and shops nearby. iMacs and Wi-Fi are available and a closed online student community is also provided.
Located in the lively area of Takadanobaba, this school offers a wide range of courses and faculty lessons to meet the needs of all kind of students, from beginners to those who want to enroll in a Japanese University or to seek job opportunities in Japan.
Located in Ikebukuro, an area famous for its shopping malls and commercial facilities, it is the ideal choice for those who want to continue their studies in Japan or work in a Japanese company.

Whatever the goal, ISI has a course for it.
Arc Academy Tokyo School is located in Iidabashi, a few steps from the moat of the Imperial Palace, famous for its beauty during the cherry blossom in spring.
This school offers short and long term courses, and boasts highly qualified teachers.
The Shinjuku School of the Arc Academy Group is located in Shinjuku, an area famous for its station full of shops that has 3.5 million passengers passing between its platforms on daily basis.

Like the other schools of the Arc Academy group, the Shinjuku facility offers short and long-term courses with highly-qualified teachers.
JTIS - Japan Tokyo International School
Japan Tokyo International School boasts an international environment in which all students can learn the Japanese language, grow and enrich themselves culturally.
This school offers different language courses (General Japanese and Commercial Japanese) adaptable to the objectives of the individual student.
Intercultural Institute of Japan
The Intercultural Institute of Japan is located in Akihabara, the district known for its high-tech products and "otaku" culture.
This school is based on the "Japanese for all those who need it" philosophy, boasts good versatility in its courses and a multicultural environment with students from 65 different countries.
Tokyo Kogakuin Japanese Language School
Tokyo Kogakuin Japanese Language School is a traditional school that started Japanese language education in 1971 and is one of the most prestigious Japanese language schools in Japan. 
In addition, it is a school corporation established based on the Private School Law of strict standards. There are manga, animation, 4-year university courses (management, law, media, etc.) and Tokyo Air Travel Hotel College (airline, hotel, tourism, English, etc.).
Genki Japanese School is located in the center of Tokyo, close to Shinjuku Station. Shinjuku is the entertainment heart of the city, bursting with restaurants, bars, nightclubs, and other places to have the time of your life!
 Shinjuku will leave you with memories you will never forget, and you'll see and meet some of the most interesting people in the world, just meters from where you have Japanese class each day.
Newly opened in April 2018, ICLC Tokyo is located in a modern building in a safe and convenient district.
 It is surrounded by a friendly residential community, who helps the students integrate into the "old Tokyo life" characterizing Ōta Ward, through a number of local activities and events.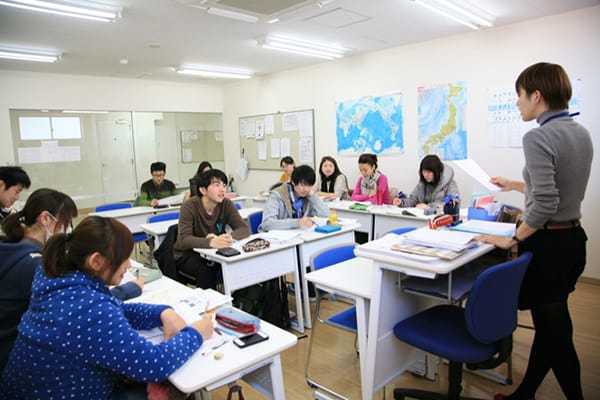 Akamonkai was established in 1985 near "Akamon" of the University of Tokyo. It has been accredited as an incorporated educational institution in 2005. To date, it has educated more than 20,000 graduates from over 80 countries. After graduation, its students play an active role around the world, including Japan and their home countries. Currently, around 1,800 students from various countries are enrolled in Akamonkai.

Akamonkai is renowned for the quality of its courses, which train professionals through a very rigid, high intensity system. It is the best choice for those who want to concentrate entirely on learning the Japanese language.
ACHIEVE YOUR GOALS WITH US!